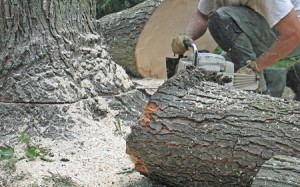 When a tree is old, damaged or diseased beyond repair, tree removal may be required. Tree removal is a complex operation; its mistakes can entail costly problems. Our qualified specialists will explain their plan and remove your tree safely and efficiently, at the most affordable price.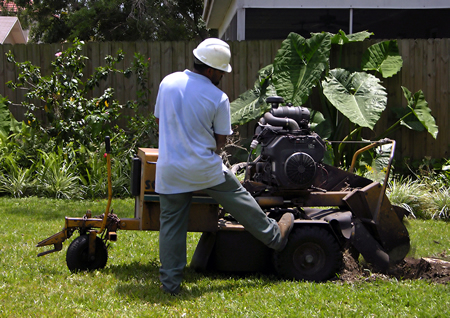 Moreover, we will help you get rid of stubborn tree stumps that can ruin the beauty and harmony of your landscape design. Not only are old stumps ugly and inconvenient for your landscape maintenance, they increase the likelihood of pest infestation and endanger the wellness of your surrounding plants. There two main types of stump removal – digging out and grinding. We prefer stump grinding – this process removes the stump bole. The old tree roots left deep underground will eventually rot. The chipped wood left from the grinding can be used as a mulch in your garden (or hauled away if you wish).
We carry out our tree and stump removal services to the highest standards and leave a site neat and clean.
Whether you're a residential or a commercial client, you've got access to the lawn care and landscaping knowledge and expertise that Carolina Lawn Service & Maintenance provides all of our customers.
We're committed to providing 100% customer satisfaction.
Contact us to get a free quote.