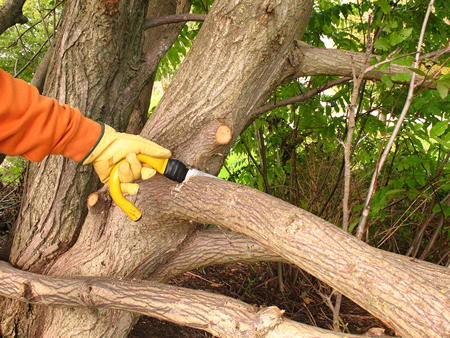 There can be many reasons why your tree or shrub needs pruning. One of the common reasons is to remove diseased or damaged branches. Older trees need their crown to be regularly thinned for better air circulation which revitalizes the tree and stimulates new growth. Sometimes, the height of a tree needs to be reduced for aesthetic or convenience purposes and sometimes, you may need to reshape your trees or shrubs for a better landscape design.

Whatever your reasons are, you will need skilled and experienced professionals to do this job for you — especially if you want to remove thick heavy branches in the upper part of your tree. Putting your personal safety at risk is simply not worth it.
At Carolina Lawn, we use special tools and techniques that will increase the lifespan of your trees and shrubs and refresh the looks of your landscape.
Whether you're a residential or a commercial client, you've got access to the lawn care and landscaping knowledge and expertise that Carolina Lawn Service & Maintenance provides all of our customers.
We're committed to providing 100% customer satisfaction.
Contact us to get a free quote.