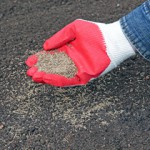 Lawn seeding without special tools and skills can turn into a disaster. We recommend overseeding – a lawn cultivation method aimed at keeping the grass healthy and lush by adding new seeds. The grass growing from these seeds will replace the dead and old plants preventing the development of a patchy lawn. It is important to determine whether the thinning and bare patches are the result of an ongoing plant disease or a natural process before initiating the overseeding. When we seed your lawn, we use only top 10 quality, pre-approved fescue blends as certified by NC State University Agriculture Division. Our specialists will also examine your soil to make sure it has all the necessary nutrients and add extra soil additives if needed.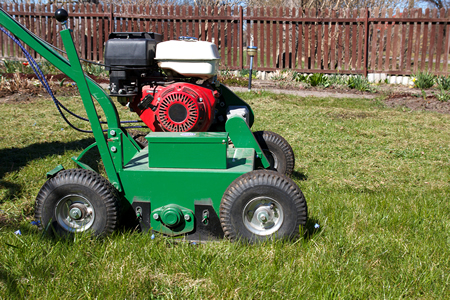 For the best lawn restoration we combine the processes of overseeding and soil aeration. Aeration is vital for a healthy beautiful lawn. It improves drainage, infiltration of organic fertilizers and other nutrients, increases access of roots to oxygen, clears thatch build-up, reduces soil compaction (which is especially important for North Carolina's heavy clay soils), and assures the general well-being of your lawn. With Carolina Lawn's services, you will receive all the benefits of soil aeration and overseeding.
Whether you're a residential or a commercial client, you've got access to the lawn care and landscaping knowledge and expertise that Carolina Lawn Service & Maintenance provides all of our customers.
We're committed to providing 100% customer satisfaction.
Contact us to get a free quote.